INTERACÇÕES, the LIP magazine
"The LIP-News Bulletin was last published in August 2020. The long pandemic interregnum served to transform it. It comes back renewed, easier to read and more outward-looking, seeking to bridge with those who wish to follow us - for all this reasons, it has changed name."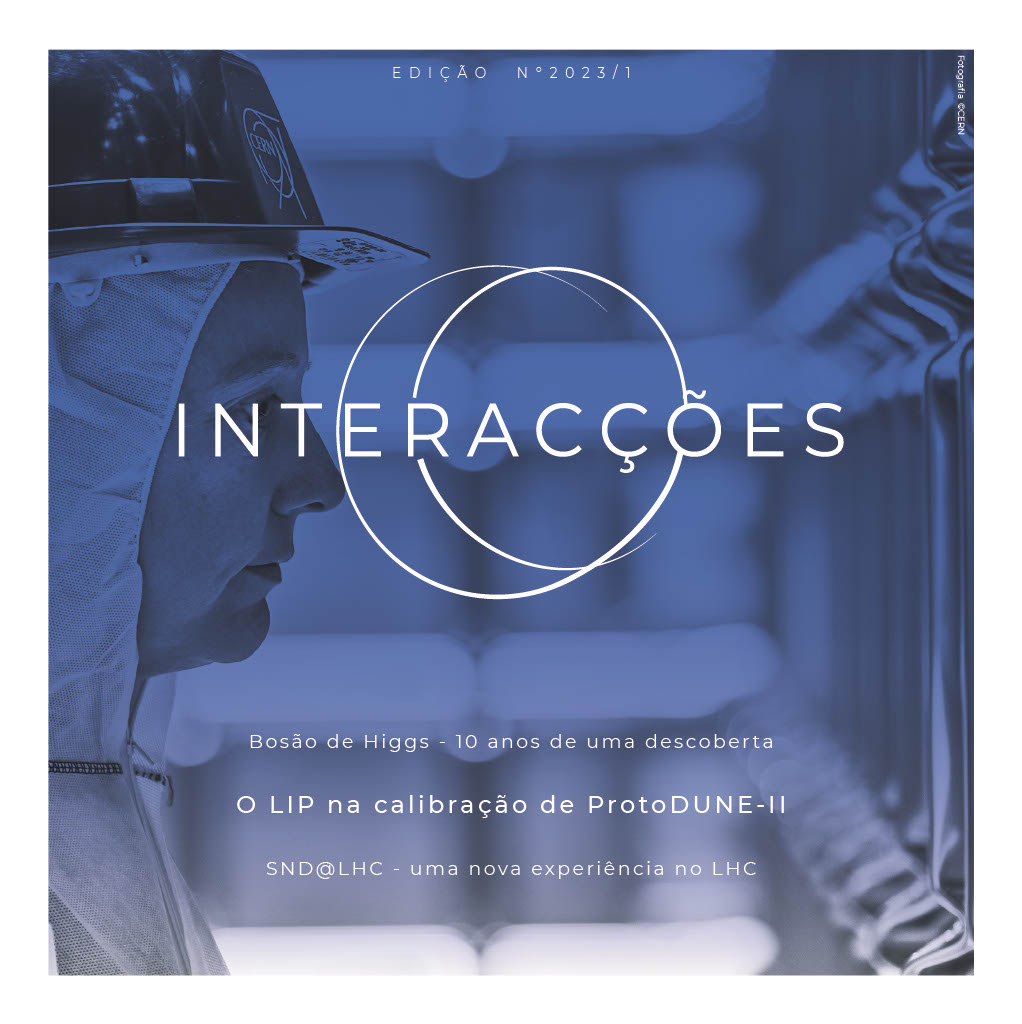 It is now the INTERACÇÕES magazine. Because after all it is all about interactions - whether they are between elementary particles or with the distant Universe, between computers in network or disciplines to create innovative applications, between human beings or communities. We use physics and its methods, together with large-scale computational tools and models, to study interactions and understand the world around us in many different fields and complex problems.
We plan to launch two issues a year - in Spring and Autumn. This is a special issue. It's over 60 pages long, instead of the 30-something pages we were expecting. We chose to go back in time and bring you at least some good stories from 2022. We promise not to go so far next time.
Before that, we will give attention to the newsletter in digital format - meant to be much more frequent, with sections directed to the LIP community and others that may go further.
Paper copies of INTERACÇÔES have arrived to Lisbon, and some have already been sent to LIP in Coimbra and Braga. You can also find the PDF in LIP's main web page. Given its purpose, the magazine is in Portuguese — we know most people at LIP are reasonably OK with written Portuguese, but we are available to translate specific articles someone might have a special interest on.
Thank you for being with us!
Contacs: comunicacao@lip.pt and through LIP's social media channels