Master thesis defense
"Céu Neiva, from LIP-Minho, defended her MSc thesis today at the University of Minho. Congratulations!"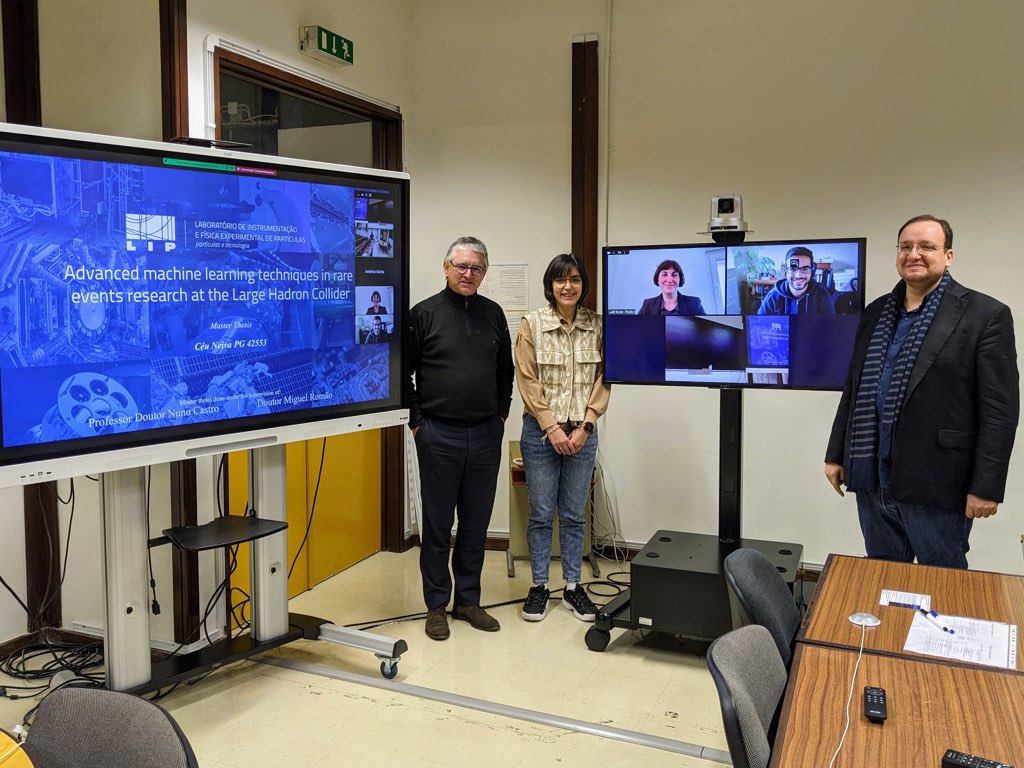 The thesis, titled "Advanced machine learning techniques in rare events research at the Large Hadron Collider", was supervised by Nuno Castro and Miguel Romão. The work was developed at LIP-Minho, in Braga, combining the expertise and areas of interest resulting from the Laboratory's participation in the LHC with those of the LIP's Big Data and Simulations Competence Centre.

The members of the jury were Nuno Peres (ECUM, jury president), Rute Pedro (LIP/IST) and Nuno Castro (LIP/ECUM).
Congratulations to Céu!