LHC Physics Conference 2022
"The LHC Physics conference LHCP2022 was held online from 16 to 20 May. Naturally, the LHC community at LIP was represented."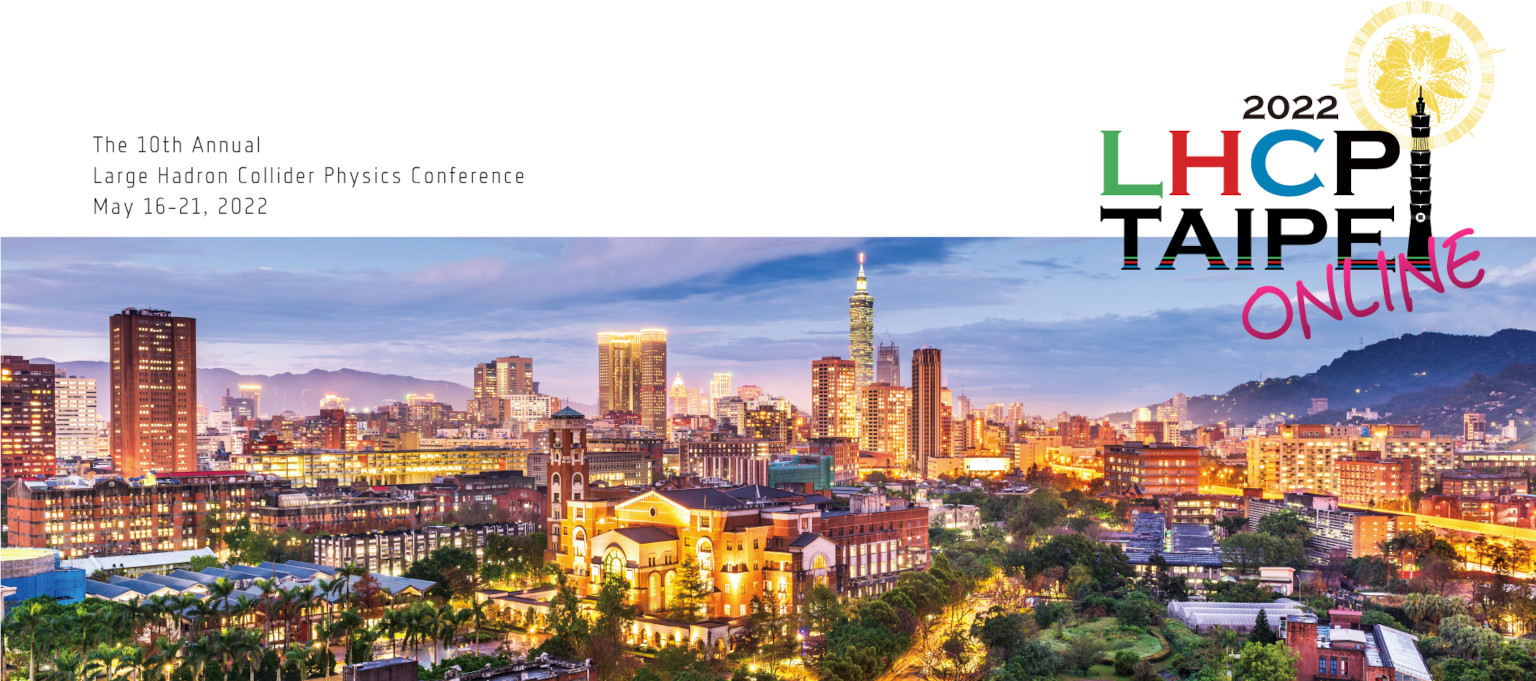 The LHCP conference series gathers the vast LHC physics community. In 2022, it has been organized by the Taiwan groups and held online - LHCP2022. The programme reviewed the latest experimental and theoretical results, with many final results of the LHC Run 2.
During five days, in 11 plenary sessions and 11 parallel session tracks, many different topics were discussed: Standard Model (SM) physics and beyond, Higgs and top-quark physics, heavy flavors, QCD, heavy ions, as well as progress on upgrades and future projects.
In plenary session VI, devoted to Higgs and top physics, Nuno Castro (LIP and University of Minho) presented the talk "Rare production and decay processes in the top quark sector". LHC is a top factory, which allows to probe extremely rare processes in the top quark sector. This enables precision test of the SM and open interesting windows to search for phenomena beyond it.
In a parallel session also dedicated to Higgs and top physics, LIP's PHD student Ana Luísa Carvalho discussed "Measurements of Higgs boson production in association with top quarks at the ATLAS experiment", a channel that offers a direct probe of the coupling of the two heaviest SM particles.
Finally, Ricardo Gonçalo (LIP and University of Coimbra) presented a poster on the ATLAS Open Data project, which aims to deliver open-access resources for education and outreach in particle physics using real data recorded by the detector.
LHCP will be back next year. With LHC Run 3 starting this Summer, there are certainly interesting times ahead.