Master Thesis Defense
"Francisco Geraldes Barba, from the NUC-RIA group at LIP, has successfully defended his MSc thesis titled "Thickness characterization of thin Silicon Strip Detectors and its impact in Nuclear Physics Experiments" at the Faculty of Sciences of the University of Lisbon"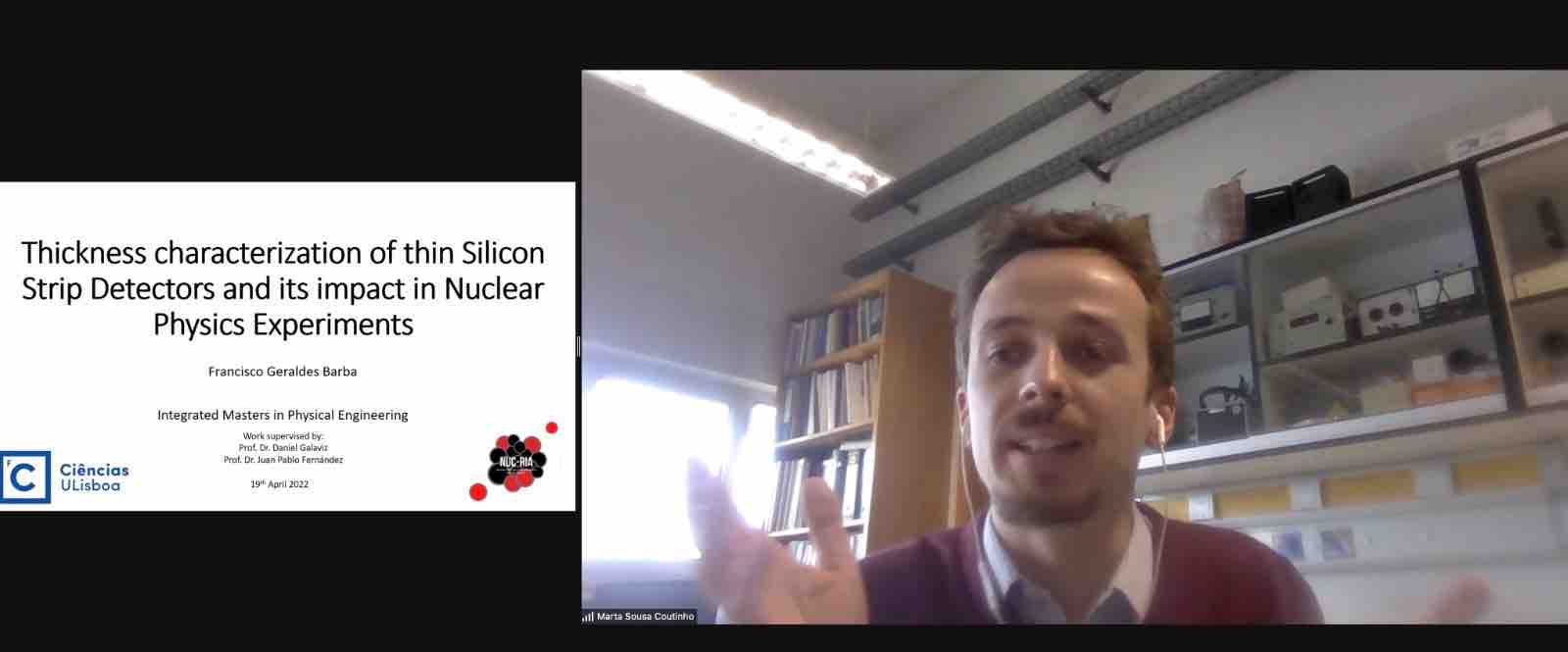 The thickness characterisation was performed by making use of a pixelated detector to define small areas in the thin detector. The results can be observed in the picture below. The measured thicknesses were found to differ up to 35% from the expected thickness of 20 micrometers. The heterogeneities observed on the thickness of thin detectors are relevant when they are used to identify particles that punch through the detector.

Thanks to this work, it will be possible to identify different kinds of particles that were previously "not visible" as it improved considerably the resolving power of the measurements. The plan is now to apply these results to the analysis of the 10Be+120Sn reaction and characterize the energy and angular distributions of reaction channels like 9Be+n or 6He+4He.
Congratulations to our new Master!