CMS Physics Briefing: searching for top quarks produced out of photons
"A recent analysis by members of the CMS-LIP group looked for the production of a top-quark pair produced out of photons and is now described in simple terms in a Physics Briefing"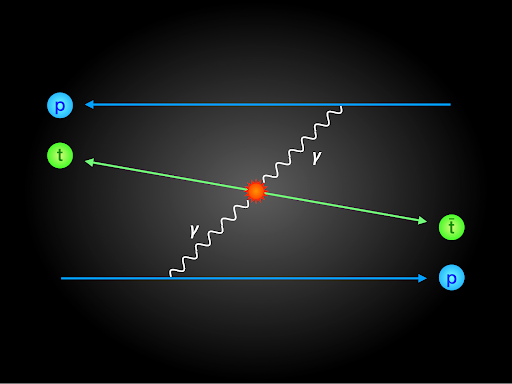 The colliding protons at the LHC occasionally can lose a small part of their energy via photon radiation and continue their run along the beam pipe slightly displaced from the central orbit. When two photons emitted simultaneously by two protons moving in opposite directions come together, their combined energy can transform into particles.
A recent CMS analysis conducted by members of the LIP group looked for the production of a top quark-antiquark pair in such a process.
The protons are detected in the CMS-TOTEM PPS detectors situated 200 m away on either side of the CMS detector and inside the beam pipe, in which LIP has great responsibilities and a leading role. The quark decay products are detected in the central region of the CMS detector.
More details, explained in simple terms, can be found in the Physics Briefing (a summary for non-experts) now published in the CMS collaboration web site:
https://cms.cern/news/detecting-creation-top-quarks-out-light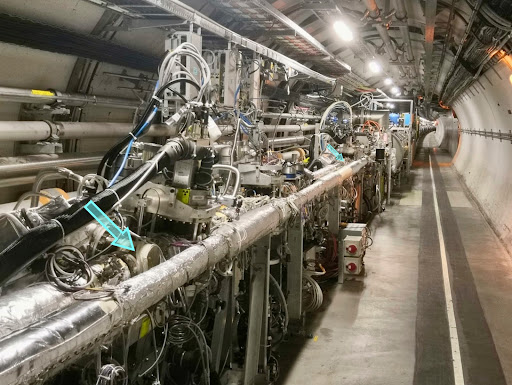 Region of the LHC tunnel where the CT-PPS detectors are installed