Project LouMu in
Antena 1
"During this S&T Week LIP is muographing the Department of Physics of the University of Coimbra, within the scope of the LouMu project"
Researcher Raul Sarmento, from LIP, explained what is this about to Antena 1, that is looking across the country to discover some of the many initiatives that make up the S&T Week.
Audio of the short interview with Raul Sarmento in Antena 1 (in PT)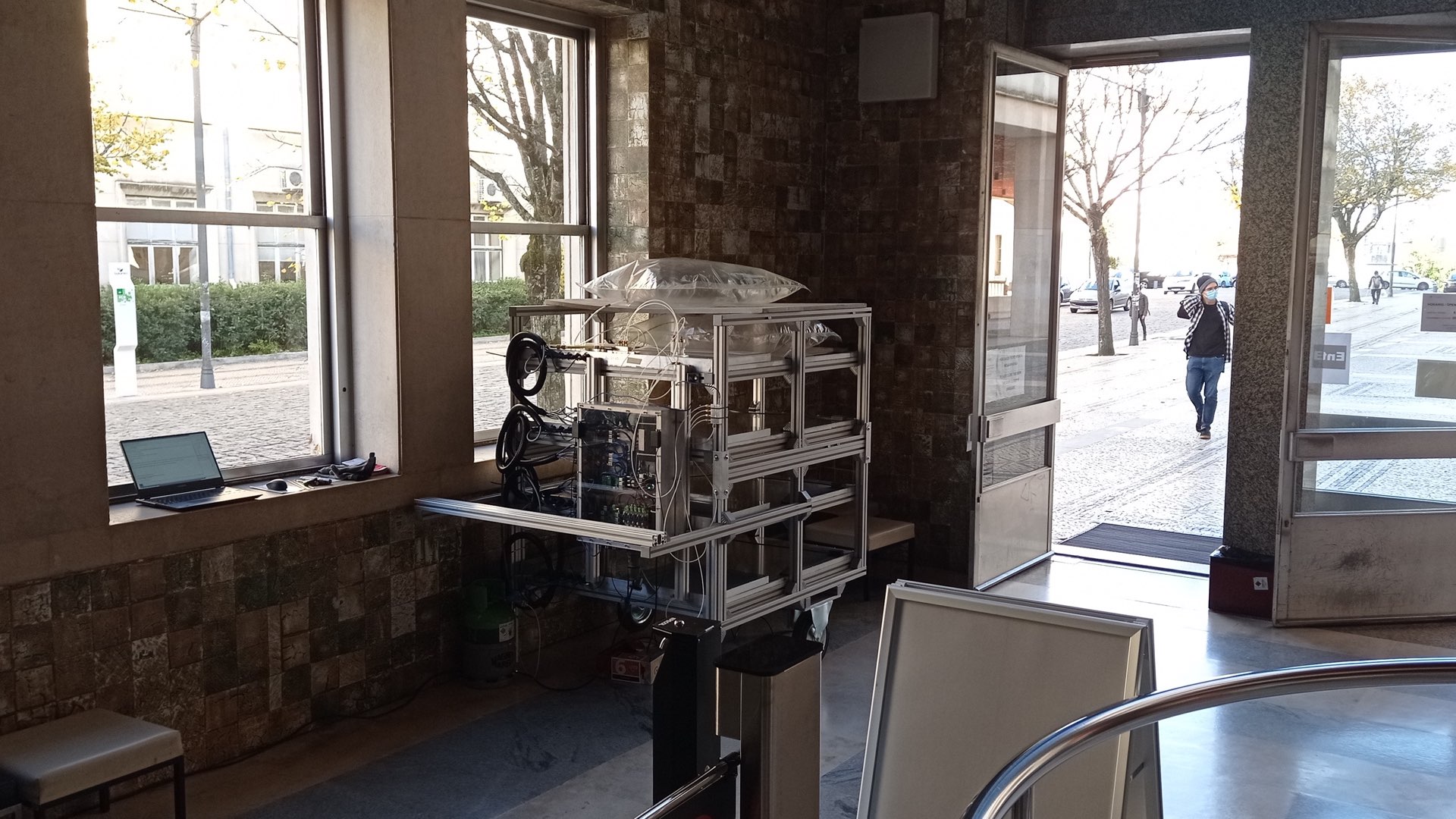 In summary, the detector in the photo is in the lobby collecting muons arriving from the top of the atmosphere that constantly pass through this building. From the collected data, we constructed a muography (a kind of radiography made with muons). If you pass by you can see not only the detector but also the data that is being collected.