Teachers School
"The first edition of the Advanced School in Portuguese Language ended today. It took place online from 2 to 22 November and brought together teachers from several Portuguese-speaking countries."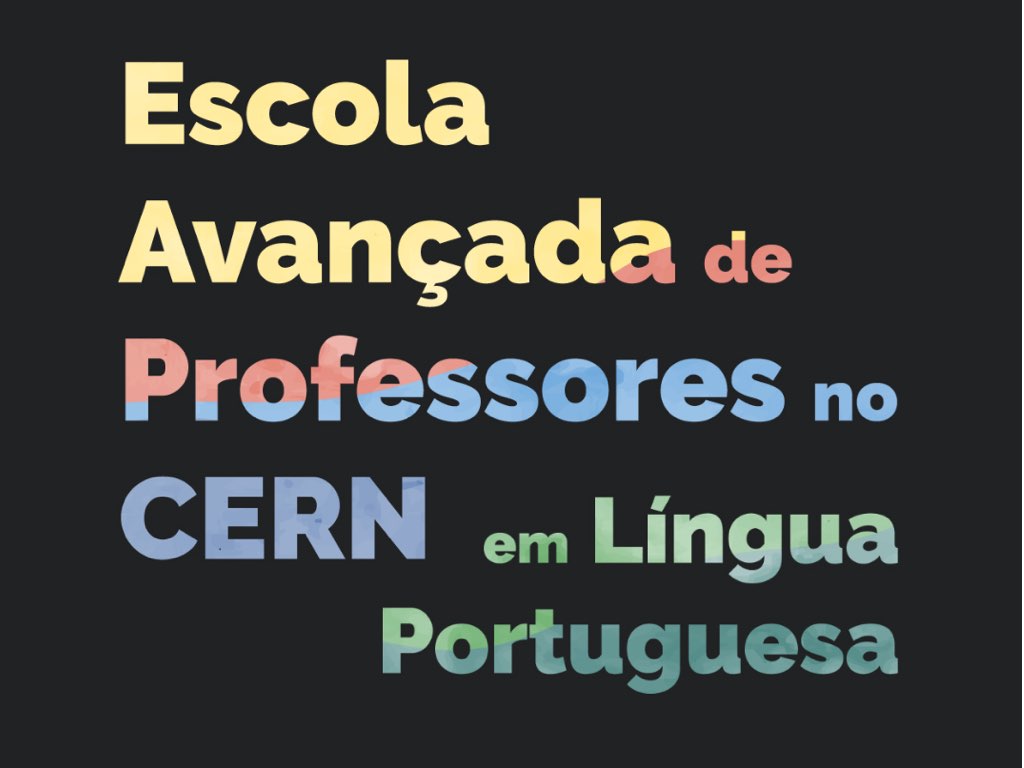 Aimed at teachers who have already participated in the School for Teachers at CERN in Portuguese Language, this first edition of the advanced school had the goal of updating them on the latest advances in particle physics. It also allowed to bring the acquired knowledge closer to pedagogic practice, namely through the exchange of experiences between teachers.
The school included lectures, hands-on workshop, and discussion sessions. The last session of the school included the presentation of projects carried out by the participants. These projects are lesson plans or activities to be carried out in the classroom or autonomously, for secondary education (ensino médio in Brazil).
The closing lectures of the school were given by Ricardo Gonçalo (LIP/UC) ("The European Strategy for Particle Physics and future accelerator projects at CERN") and Ana Godinho (CERN) ("Science Gateway and Activities for Teachers at CERN").
Around 40 teachers from Portugal, Brazil, Angola and Cabo Verde. The online models eliminates traveling costs, making participation easier. still, from the inital 45 applicants could not participate to connectivity prolems. The school was co-organized by the following entities: CERN, LIP, SBF, CBPF, SPRACE, SPF e Ciência Viva.
More info here