MPI@LHC 2021
"The 2021 international workshop on Multiple Partonic Interactions at the LHC took place at LIP from the 11th to the 15th October"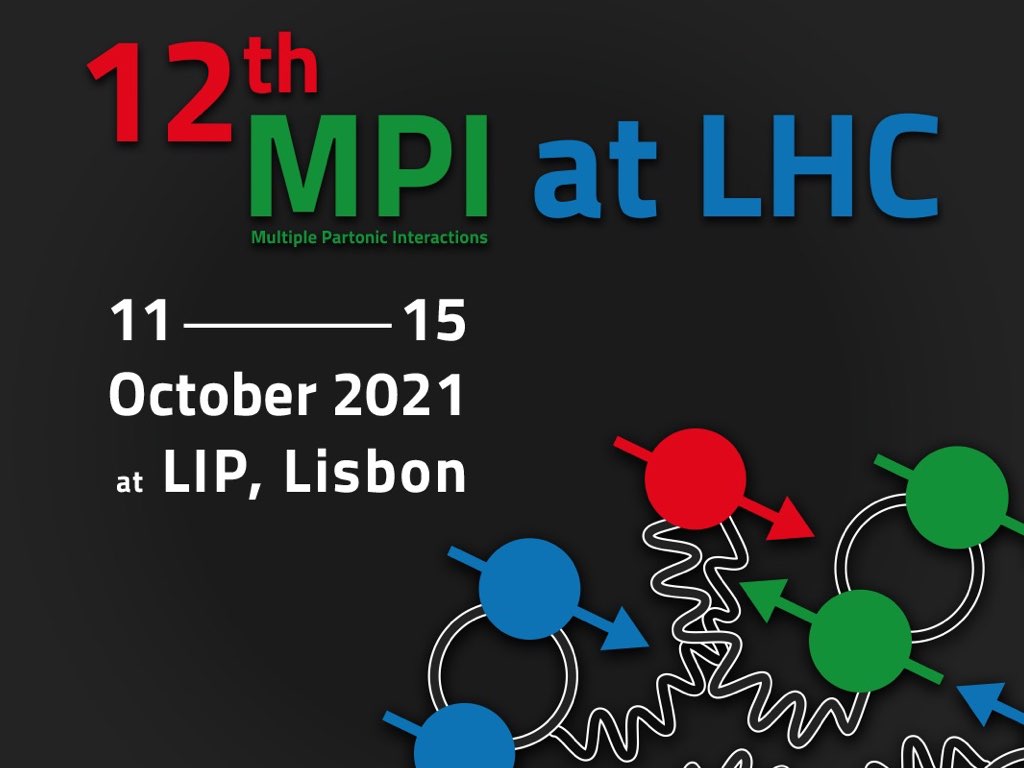 This was the 12th edition of a series of successful joint theory/experiment workshops that bring together the world's leading experts from theory and experiments to discuss the latest progress relevant for multiple partonic interactions. The topics addressed by the different working groups are detailed in the poster below.
Besides being responsible for the local organization, LIP scientists served as members of the international advisory board, were conveners of several sessions and, of course, presented their work.
The meeting was held in hybrid mode, with about one hundred online participants and ten in situ at LIP - for the first time since quite a while. We warmly thank everybody who helped making this event a success!