Joana Gonçalves de Sá is one of the 50 figures for the future chosen by Expresso
"LIP researcher Joana Gonçalves de Sá is among the 50 figures that may come to define our future chosen by the Expresso newspaper to mark its 50th anniversary. "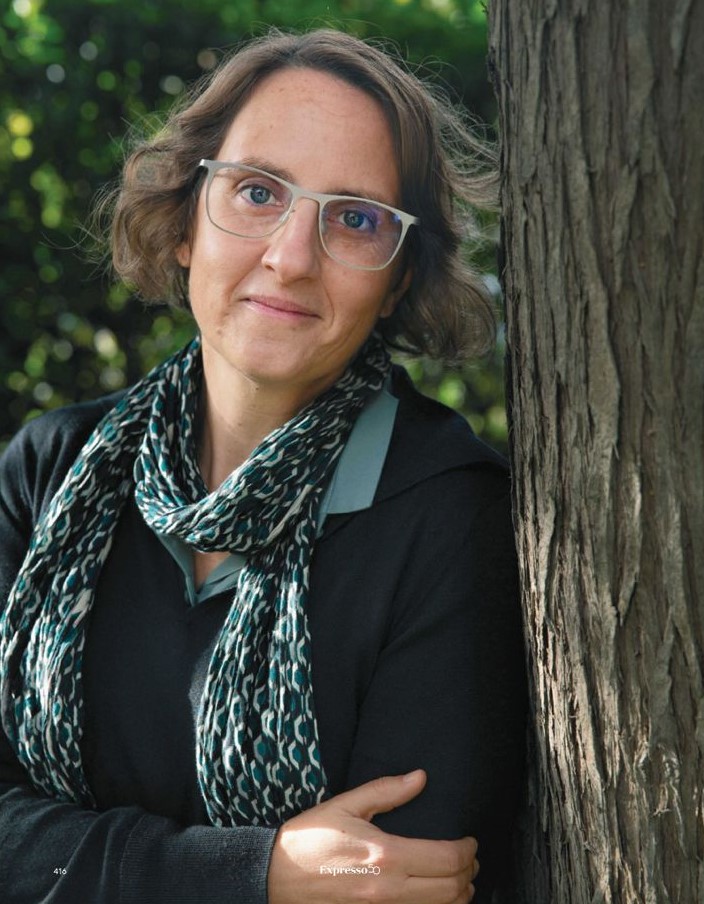 Joana Gonçalves de Sá coordinates the SPAC - Social Physics and Complexity group at LIP. In 2019 she was awarded a European Research Council (ERC) grant to study the propagation of fake news.
It's worth noting that, in Expresso's choices, LIP is represented by José Mariano Gago in the 50 profiles that define 50 years of history, and now by Joana Gonçalves de Sá regarding the future.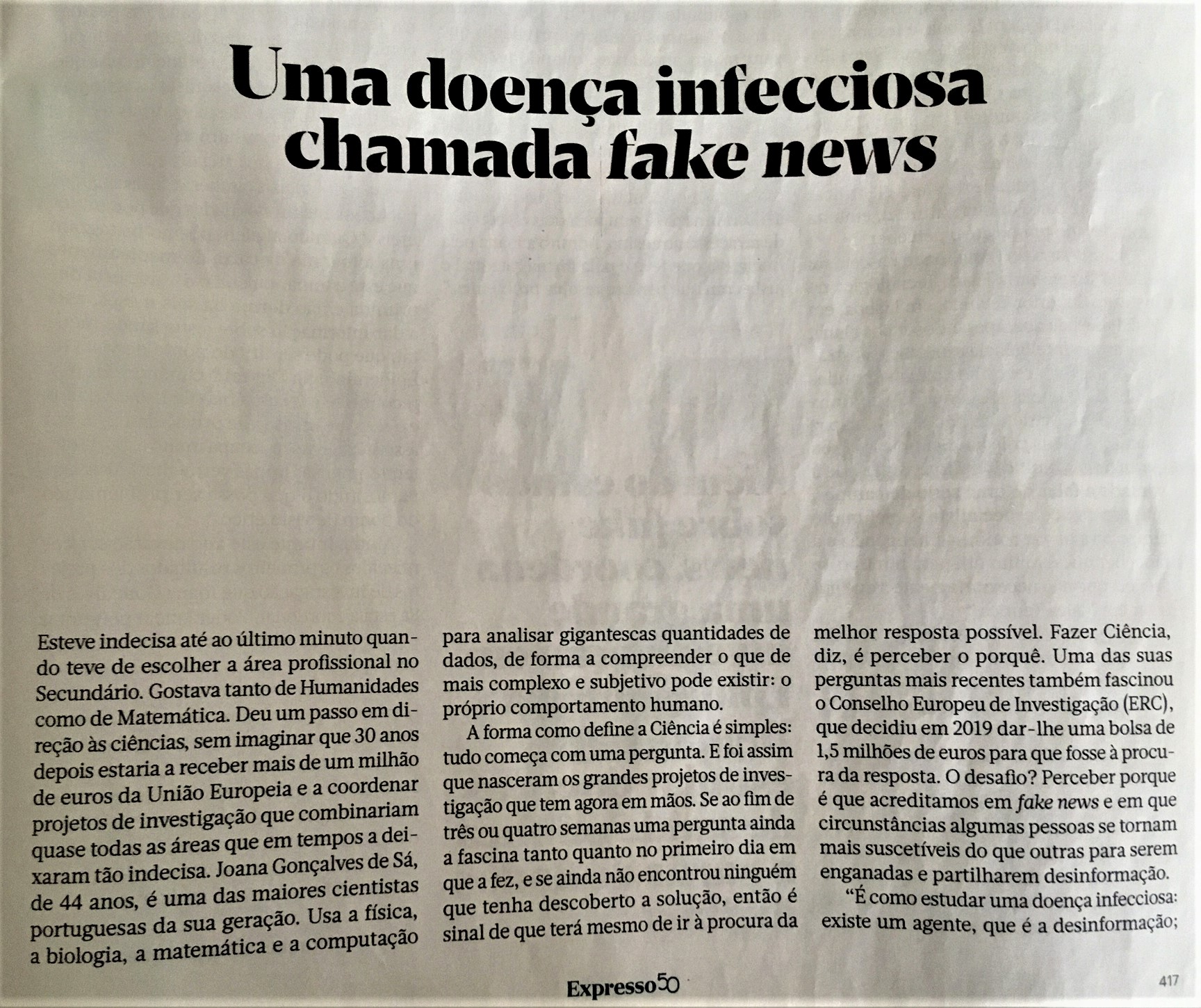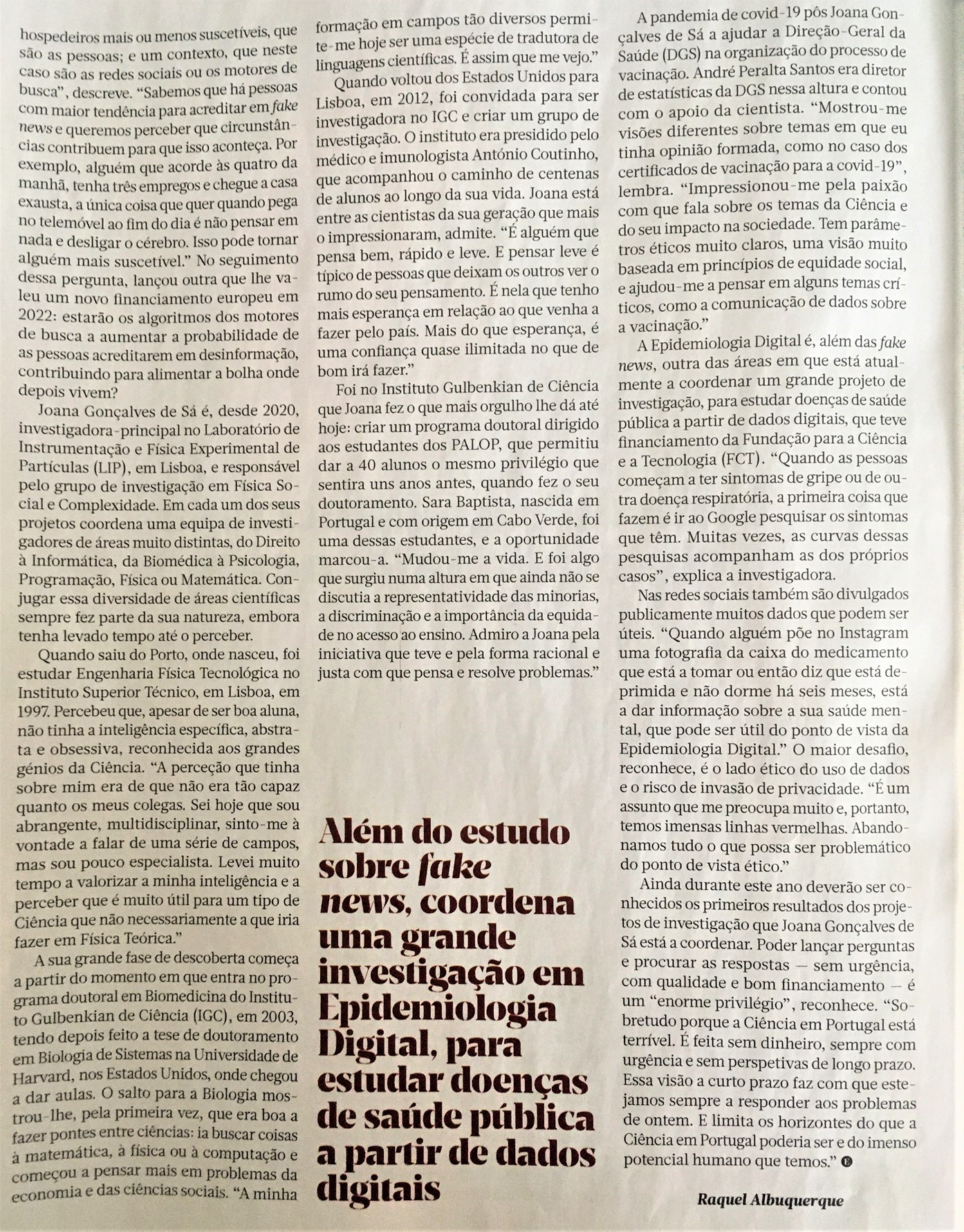 (... notícia em construção...)