ECUM 48th Anniversary: best PhD thesis award to Maria Ramos
"The 48th anniversary of the School of Sciences of UM was celebrated today in Guimarães. The best PhD thesis award went to Maria Ramos, who carried out her work at LIP. Alessandro de Angelis, professor in Padua and LIP researcher, gave the invited lecture."
Maria Ramos' thesis, entitled "The interplay between collider and astrophysical probes of non-minimal composite Higgs models", was defended in January 2022. Maria Ramos did her PhD in the scope of the PhD Program MAP-Fis, with a thesis carried out in co-tutelle between the Universities of Minho and Granada (Spain). The research work was developed in the Phenomenology Group of LIP, under the supervision of Nuno Castro (LIP and School of Sciences of the University of Minho) and Mikael Rodriguez Chala (University of Granada). The award was handed over to Nuno Castro representing Maria Ramos, who was unable to attend the ceremony.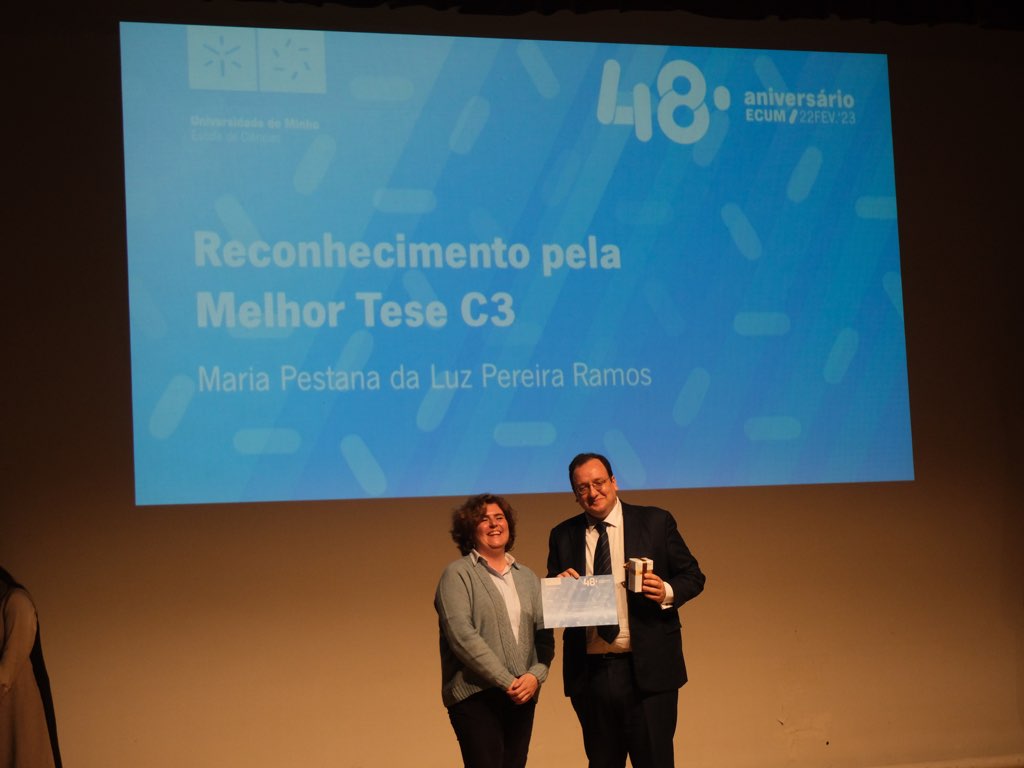 Alessandro de Angelis gave the lecture "International cooperation in physics and astronomy: Galileo as a precursor of today's science", based on the historical research that led to his book "Galileo in Padua - the 18 best years of my life", which has just been released in Portugal by Gradiva.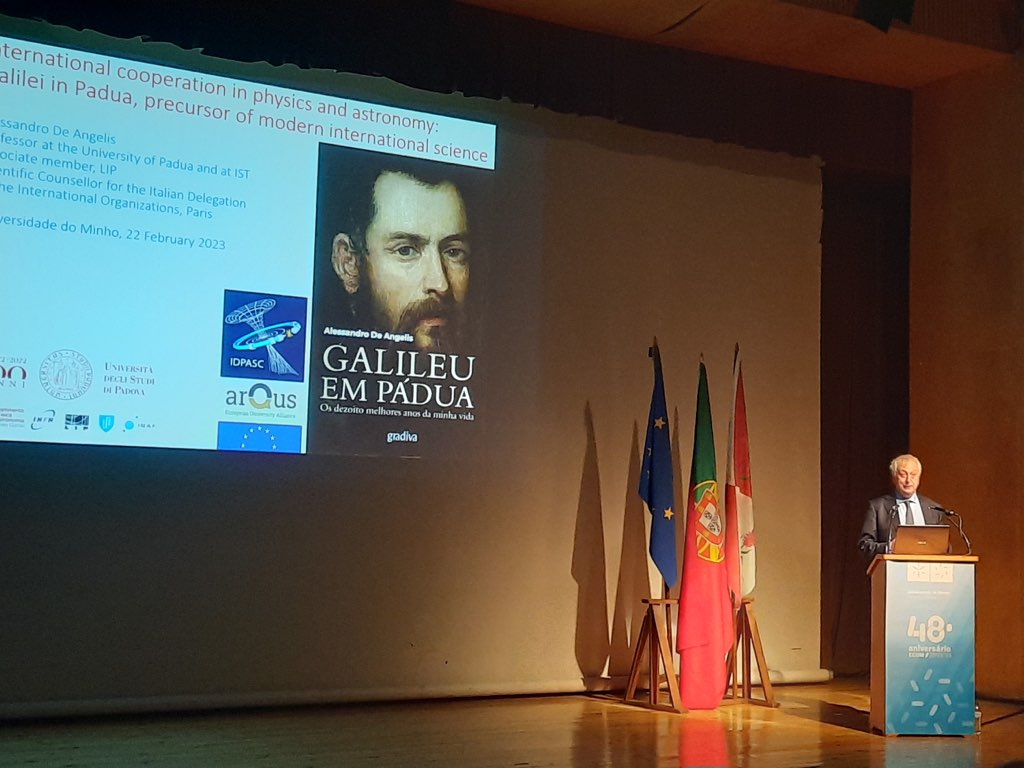 The session was opened by the president of ECUM, José Manuel González-Méijome, and included an intervention by the rector of the University of Minho, Rui Vieira de Castro. This was followed by a musical moment by a student and a professor from ECUM, and a Port of Honor.